We are getting closer to saying goodbye to our long-term tester, the VW Tiguan Allspace, but at the time of writing, we were also getting closer to Christmas. Ah, that time of the year again. The jolly season. The season of hearty food, presents and spending with reckless abandon. And as the momentous day fast approaches, heavy preparations are afoot everywhere characterised by end of time shopping proportions. With the festive season buzzing around, I used the Tiguan as a shopping mule for one last hoorah.
Holiday shopping demands a few things from any car: The car must be quick and nimble enough to outpace other families to that one available parking space at the mall. It needs to have enough seating space for the entire family because heavens forbid no one wants to be left at home. And above all, there must be loads of storage space to accommodate all those purchases that will no doubt trigger that dreaded disease. It is quite a simple formula. But, was the Tiguan able to deliver? Well, mostly.
HOW FAST CAN YOU GET TO THE MALL?
From my road trips to Botswana and my daily commute to work, the Tiguan proved to be a relatively swift car. That gutsy four-cylinder 2.0 TSI unit with its 132 kW and 320 Nm of power always had enough grunt to get me about my business.
The performance translates as well in the city as it does on the highway. Couple that with its light steering and you find that manoeuvring through rush-hour traffic to and from the mall was not as cumbersome as you might expect from an SUV. She might be a hefty girl, but she can be light on her feet should the need arise. Furthermore, with a high driving position visibility was brilliant around town and in the parking around Pretoria.
DOES IT HAVE ENOUGH SPACE?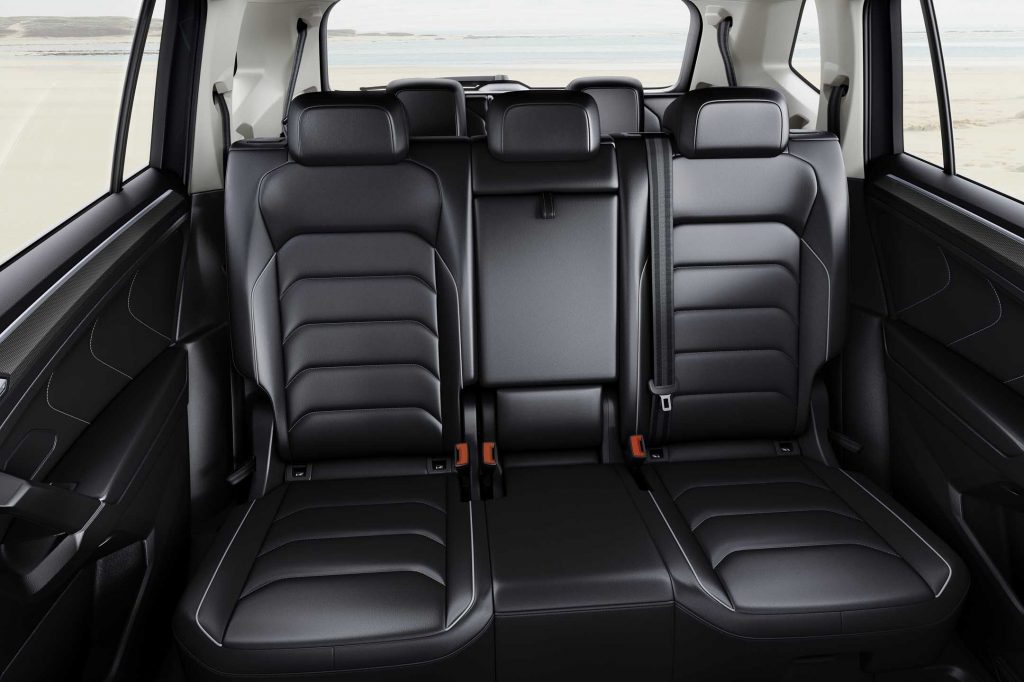 Yes… but… with a family of five, I was grateful for the seven-seat configuration that is available on the Allspace models. Sure, the third row has been criticised for having terrible legroom but for my kids it proved perfect. However, that extra seating comes with a catch in the form of compromised storage space.
The Allspace is not that much longer than the regular Tiguan and logically that third row had to source space from somewhere. This might sound like nit-picking but when the whole family insists on going for Christmas shopping with you and you must set up that third row, you will find storage a bit lacking.
It is not all gloom, though, since you can also easily fix this impasse by abandoning your least favourite kids at home. Do that, fold down the rear seats (which all split 40/20/40) and you will find yourself with a makeshift Tiguan van with more storage than you can possibly fill up with your shopping. Seating for seven or proper Christmas shopping storage space? You must choose one over the other.
LAST WORD
The Tiguan continues to shine in my books. It is no secret by now that I am a huge fan of the car. With its charming looks and German engineering, it ticks most of the things I would require from a family vehicle. That earns it a solid recommendation at a whim.
Report by BRYAN KAYAVHU | Images © VOLKSWAGEN AG
Article originally published in the January edition of Driven