Term-Review: Volvo S90 D5
The now slightly elusive Executive Premium Sedan segment has for a great number of years represented the epitome of a luxury saloon purchase. The middle- to upper-management buyers would, by default, find themselves deliberating among the German triumvirate of the Audi A6, BMW 5 Series and Mercedes-Benz E-Class. However, there is yet another viable player in this space in the form of the Volvo S90 that is currently spending a few months in the Driven garage for an extended test.
Volvo's flagship sedan models have always been the left-field option, for the most part, playing second fiddle to German rivals but this was mostly unfounded on the part of consumers' aversion to the Swedish sedan.
Now, though, things have taken an about-turn for the better with the S90 as it takes the fight directly to the Germans and, in my opinion, also trouncing them in some areas where it matters most.
STYLING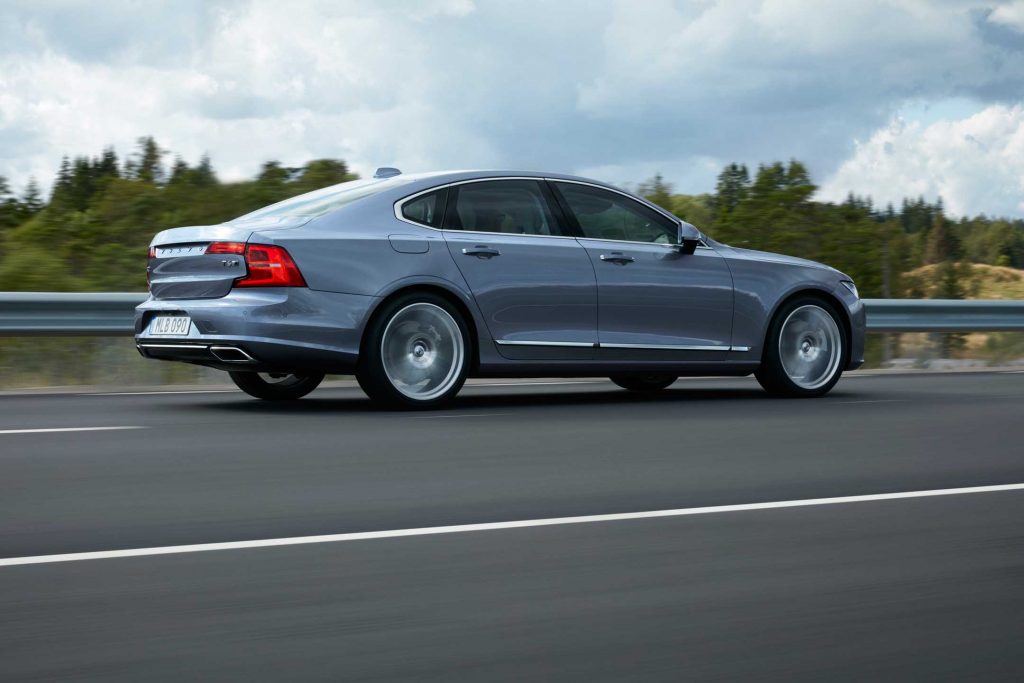 Proportionately, I reckon that the designers have nailed the brief here. There is an air of elegance and grace that is devoid in the rather clinical German design approach, with elements of the Polestar 1 hybrid sportscar even more prudent in the S90. The rear, meanwhile, may not be to everyone's cup of tea, but I really like its fuss-free, no-frills minimalistic styling.
Our D5 Inscription derivative comes with a bevvy of luxury chrome finishes that seems to fit the premium executive brief quite snuggly. It must be said, though, that I am a huge fan of the R-Design trim that really outguns the Germans on the aesthetics front. Our test unit comes with 19" alloy wheels shod with 255/45 tyres that offer a relatively comfortable ride quality.
CABIN APPOINTMENTS
There is a great deal to admire about the sumptuous interior that is festooned with swathes of quality leather, piano black and silver smatterings on most touchpoints, while the now-familiar infotainment screen takes centre stage. The digital instrument cluster, meanwhile, imparts a great deal of vital information all the while giving the cabin a very modern ambience to boot.
Cabin space is also ample for up to five passengers with shoulder room, particularly a moot point. Boot capacity measures a generous 500-litres, while a ski hatch also adds convenience to transport those long and cumbersome items. There is a modicum of storage nooks and crannies for one's bits and bobs, but all is done tastefully with little in the way of clutter.
WHAT MOTIVATES IT?
Our D5 derivative is powered by a 2.0-litre, four-pot turbo diesel engine that is also found in the XC90 and delivers a healthy 173 kW and 480 Nm through an eight-speed gearbox and all-wheel-drive system. The sum of these is a smooth power delivery with surprisingly less of the turbo lag we experienced in its XC90 sibling, owing to a slightly lower weight deficit on the part of the S90 (1,892 kg vs. 2,009 kg). Granted, we have not had much time at the wheel of our S90 with the current Covid-19 having scuppered our travelling plans thus far.
However, from the little time that we have been behind the wheel, we can glean that the S90 is every bit as good to drive as its German counterparts. It has also managed to consistently return a lowly 7.7-litres per 100km, which is exceptional considering that the vehicle has thus far only been confined in an urban driving environment. We truly look forward to stretching its legs on a long, open route soon to see how it fares as a long-distance cruiser.
LAST WORD
Being the luxuriant Inscription variant, our vehicle is kitted out with a variety of convenience and safety equipment that we will be unpacking for you in the forthcoming weeks. For now, however, we are thoroughly enchanted by the Volvo S90 and our first impressions of the vehicle are that it is equally if not slightly better than its German rivals and, pound for pound, offers a more comprehensive specification level.
Should you be in the market for an executive sedan that does not necessarily follow the convention, then the Volvo S90 is more than worth its salt in this prestigious sedan segment.
Report by LERATO MATEBESE | Images © VOLVO