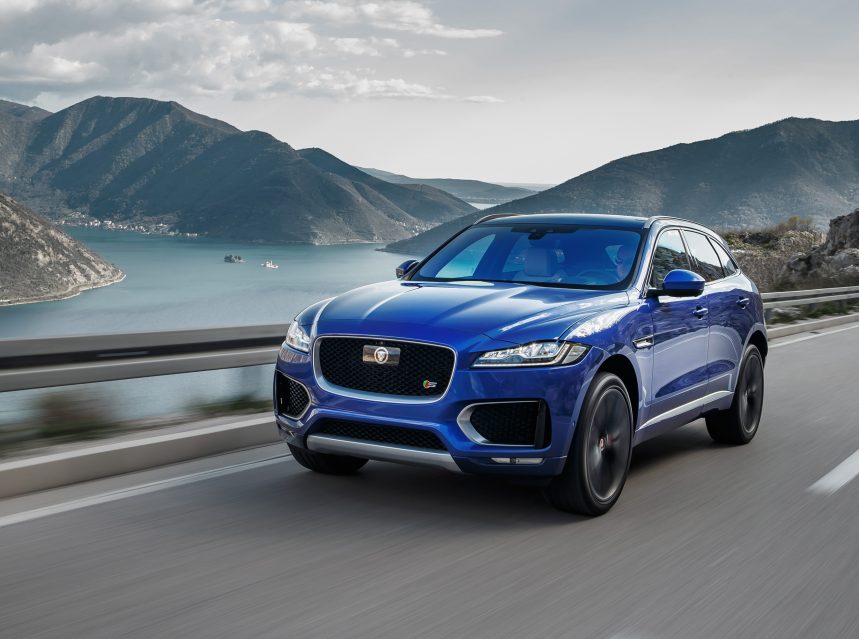 We finally have the answer as to whether or not the wait for Jaguar's F-PACE SUV has been worthwhile, as we joined motoring hacks from around the world in mountainous Montenegro in mid-April to sample the new beast. It turned out to be a launch with a difference, to introduce a car with an edge over the rest of the pack.
SINUOUS ROADS
To save you consulting Professor Google, let me tell you that Montenegro lies to the east side of the Adriatic Sea, on much the same latitude as Rome, and that this unusual venue was chosen by Jaguar precisely because no one else has been there before.
I suspect it was also chosen by Jaguar to prove that the driving characteristics of the new F-PACE are such that it is easily able to contend with sweeping mountain passes and often poorly surfaced roads. After all, the Jag has the Porsche Macan firmly in its sights, not to mention the BMW X3, Audi Q5, and various Mercs – meaning, therefore, that it really does have to earn its spurs as a true sporting SUV.
HOWLING V6
We were unleashed at the start of the two-day launch in the range-topping, limited production "First Edition" model, painted in unique Caesium Blue and powered by the 280 kW supercharged petrol V6.
It is soon obvious that this motor is not short of grunt, and in Sport mode it produces the most intoxicating exhaust howl that was enjoyed to the accompaniment of huge grins and endless guffaws of approval in the numerous tunnels encountered along the sinuous route.
What makes this particular model doubly pleasing is that despite being fitted with (colour-contrast) 22" wheels and low profile rubber, the ride remains pliant. It proves beyond doubt that chassis boss Mike Cross and his team have managed the near-impossible by providing a comfortable ride that in no ways compromises control.
It is also worth noting that while the sporting side is well catered for, this F-PACE derivative is remarkably refined on the cruise, shrugging off wind, mechanical, and road-induced intrusions with aplomb.
ALUMINIUM STRUCTURE
Jaguar's boffins attribute much of the cultured chassis control to an ultra-stiff structure made up of 80% aluminium. Of course, the dual wishbone/multiple link suspension layout also plays a significant part in providing outstanding handling characteristics, but it is really the detail tuning that provides that little extra finesse.
Add to that the typically fluid Jaguar steering, which, even with the huge 22" wheels at play, provides a lovely linear feel from lock to lock, and you have a vehicle that truly earns its "Sport" moniker.
ALTERNATE POWERPLANTS
The aforementioned 3.0-litre V6 motor is also offered with 250 kW in the S model, which is equipped with smaller wheels and a less distinctive spec level; but, this too provides thrusting performance, however with a tad more emphasis on cushioned ride characteristics, and less overt styling features. Again, the urgency of the exhaust note and the howl of the V6 when extended are ever so intoxicating, but for me the pick of the litter, as far as effortless driving goes, is the 221 kW V6 diesel.
DIESEL DELIGHTS
This model certainly lacks the outright urgency of its petrol stablemates, but, it is not short of claws, and offers an effortless, relaxed driving environment that appeals over the long run.
Despite the extra mass of the diesel motor, the steering feel remains unimpaired, the nose never feels heavy on turn-in, and the brilliant 8-speed ZF automatic transmission, already a stand-out feature of the petrol units, is at its best; slurring changes when left to its own devices, but happy to react quickly when manually summonsed.
Of most interest to me, the new 2.0-litre Ingenium diesel with 132 kW lacks the sheer grunt of the imperious V6 but thanks to a peak torque of 430 Nm, it never feels overwhelmed. Sure, there is some aural gruffness evident under load, but on the cruise, and in "give and take" traffic, this smaller mill is fully up to the job.
ALL-ROUNDER
Whether you use the descriptor SUV or crossover, there is an expectation of all-round competence at play – and the F-PACE is right on the money being equipped with permanent, torque-on-demand AWD enhanced by Intelligent Driveline Dynamics (IDD).   
In layman's terms, that means rear-wheel drive is the norm, except when conditions dictate otherwise and drive is automatically transferred to the wheels with the most grip.
Jaguar is proud of the fact that rear-seat width beats the direct competition. There is adequate room for four adults, and the luggage space with all seats in situ is an excellent 650 litres.
Trim levels vary according to model, and I suggest you visit www.jaguar.co.za to access all the detail. For sure, the designers have achieved a cosseting, luxurious feel with none of the clubiness of old, but here and there, mainly in the lower reaches, some of the trim materials are on the hard side.
The really good news is that the infotainment systems and instrument display have been thoroughly updated, and also that safety has not taken a back seat with loads of dynamic and static aids on board.
LAST WORD
In summary, Jaguar is set to achieve its objective of reaching 90% new customers with what I regard as the most complete model ever to come out of Coventry. Regardless of which engine is fitted, it combines dynamic qualities and practical virtues with next to no compromise, which is an achievement in itself.
Report by RICHARD WILEY | Images © JAGUAR LAND ROVER SOUTH AFRICA